Yogurt consumption around the world is growing at an impressive rate. Ronnybrook has been making yogurt for over 10 years. Their European style is made with their proprietary Creamline milk, live cultures including two probiotics.
Product Details:

Size: 12 X 6 OZ
Country of Origin:

United States of America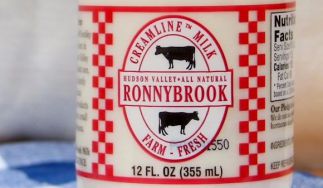 The Ronnybrook family has been in business for over 70 years and they manage every phase of milk production – from farm to the cows to the bottling plant – with no third parties involved. During the spring, summer, and fall, their cows feed primary on fresh pasture that grows on...
Learn more about Ronnybrook Dairy