More About This Product
Eva Sommaripa harvests these large, beautiful grape leaves from the vines on her Dartmouth, MA farm. They're often used in Greek and Middle Eastern cooking to wrap fish before oven-roasting, to make rice-stuffed dolmas and to serve as a live green doily to showcase fresh white cheeses.
Product Details:

Size: 50 CT
Country of Origin:

United States of America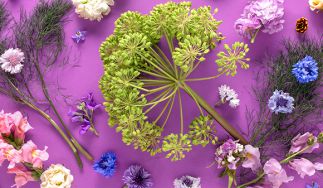 Located on the coastal plain approximately 70 miles south of Boston, Eva's Garden - like it's namesake proprietor - is one of a kind. Eva's Garden began as a kitchen garden in 1975, with the desire to grow the freshest, best tasting, and most nutritious food. When the garden...
Learn more about Eva's Garden