These pasta sheets are 8.5 x 12 and there are approximately 28-29 per 10 lb case.

Based in New Hyde Park in N.Y., these guys are making the best fresh filled pasta around. They use only the finest ingredients in their fillings and casings and no additives or fillers are ever incorporated; 100% natural and made-to-order for ultimate freshness.
Product Details:

Size: 10 LB
Country of Origin:

United States of America local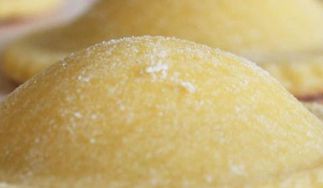 This is where we come from, where we live…it's who we are and what we sell… Paul Moncada and David Creo are two Italian-American boys that grew up together on Long Island. In their world, Sunday dinner was when families gathered around the table to talk, laugh and share a...
Learn more about New York Ravioli and Pasta Company