Greenhead's HPP claw and knuckle meat is a steamed product that is stored frozen. The claw and knuckle meat are steam-cooked, immediately cooled, and then extracted from the shell. Throughout this process, the meat is inspected for quality and then weighed into two-pound bags. After packaging, the bags are frozen using a blast freezing method. Ready for turning into lobster rolls, lobster crepes, lobster pot pies, lobster salads and any other creation you can think of!
Product Details:

Size: 2 LB
Country of Origin:

United States of America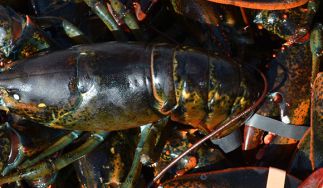 Our Stonington, Maine lobsters are fresh-caught by local fishermen, delivered daily to the Greenhead Docks, promptly prepared, packed, and shipped. Our customers can have confidence that by choosing Greenhead Lobster, you are receiving only the very best premium Stonington, Maine lobster to enjoy...
Learn more about Greenhead Lobster