More About This Product
Fresh- frozen lean and tender jowls that combine rich flavor with distinct marbling. You see shreds of fat layered between pink strands of meat. The non-smoked Italian variant is called guanciale.
Product Details:

Size: LB
Country of Origin:

Canada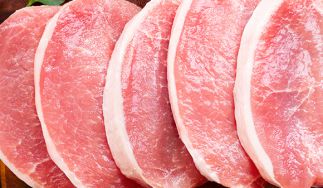 DuBreton is the first producer and processor of organic and natural pork in North America. The company has been the first pork producer to proudly use the Certified Humane Raised and Handled® logo on its products since 2003, to reflect its concern about animal welfare through all stages of...
Learn more about Les Viandes du Breton