A tough cut of meat from the breast or lower chest of the cow which supports 60% of its body weight. The heavy usage of these muscles requires a significant amount of connective tissue, leaving you with a cut that should be slow cooked until tenderized and juicy.
Product Details:

Size: 1 X LB
Country of Origin:

United States of America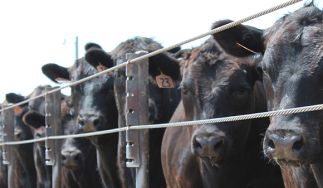 At DemKota, we provide our customers, locally and around the world, with elite products by sourcing our cattle from our neighbors: ranchers and feedlots located in the heartland. We strive for quality in every cut of beef, through sustainable farming, cattle feeding and harvesting practices...
Learn more about DemKota Ranch Beef
Product Unavailable
Select a Substitute item below
DEMKOTA RANCH BEEF
Top Choice Beef Brisket
MEBE5H