More About This Product
Respect is the one and only way to interact with this fine, rare and endangered species. Armatore only fishes Bluefin Tuna during sustainable fishing times and only using methods which do not undermine its survival.BlueFin Tuna Is the king of the Mediterranean Sea and the pride of Cetara, together with its Anchovies, we have one of the biggest quotes and we have only a month to reach that quote, from the 26th of May to the 30th of June.The flesh is particularly tasty, nutritious and rich in Omega 3 and that is why true connoisseurs appreciate it a lot.Among other things, this noble species specifically enjoys the mild temperatures of our sea and the geographic configuration of its coasts, that it only visits during specific periods of the year, which change according to the kinds of places. However, it is generally found next to islands and promontories.
Product Details:

Size: 850 GR
Country of Origin:

Italy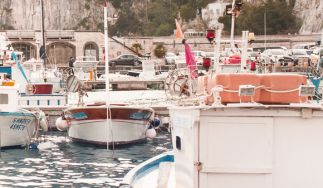 Armatore is a family business, we have been working in this field for over four generations now and we have been doing it together with an entire fishing village, monitoring the whole supply chain – from the catch to restaurants.Armatore is a story coming from afar, which has been able to...
Learn more about Armatore