More About This Product
Frog Hollow Farms in Brentwood, California air-ships their ripened fruits to us three times a week. They are fanatical about brinigng their stone fruits to the peak of perfection - on the tree. You might have a day or two further ripening but no more than that. Plan to enjoy these organically grown nectarines in their full glory - slightly soft to the touch and dripping with juice. There's nothing like a perfectly ripened nectarine for a jolt of bracing, tropical-tasting, sweet-tart summer flavor.
Product Details:

Size: 1 LYR 8 LB
Country of Origin:

United States of America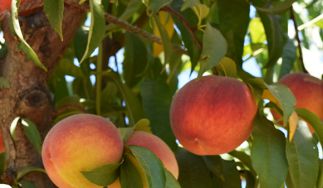 Frog Hollow Farm is a thriving 242-acre organic farm located in Brentwood, California. The farm is home to hundreds of trees which produce peaches, nectarines, cherries, apricots, apriums, plums, pluots, Asian and European pears, olives, persimmons, quince, apples and more. Typical harvest begins...
Learn more about Frog Hollow Farm