Squeezed from 100% fresh limes with no additives, preservatives or sugars added.
Gourmet pasteurized at the minimum temperature for the minimum amount of time to ensure optimum nutrition, enzymatic activity and an unrivaled refreshing taste that will intesify any cocktail.
Non-GMO, Gluten Free, & Soy Free.
Product Details:

Size: 6 X 1 LT
Country of Origin:

United States of America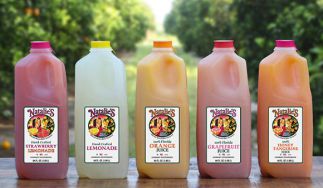 In 1989, Bobby and Marygrace Sexton, 4th generation Florida citrus farmers, launched a fresh juice operation using Indian River fruit grown in their groves. They believed people would appreciate the taste of fresh squeezed Florida juice in contrast to what was available in grocery stores. They...
Learn more about Natalie's Orchid Island