Large, firm, blemish-free, silky lobes. It doesn't get any better than this.
Product Details:

Size: LB
Country of Origin:

United States of America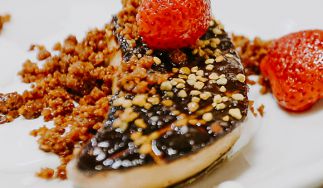 La Belle Farm Inc, located in picturesque Sullivan County, New York has been in operation since 2000. We raise / produce Organic Air-Chilled Chickens, Antibiotic Free Air-Chilled Chickens, Air Chilled Poussin, Moulard Ducks, Foie Gras, Barbarie Cross Ducks, Guinea Hen, Quail, Kosher Chickens, and...
Learn more about La Belle Farm