More About This Product
From one of the premier duck producers in the US, Baldor is proud to offer Jurgielewicz's dry aged whole ducks. After processing these naturally raised Pekins, a select few are aged under a constant temperature and humidity with maximum air circulation for five days to yield a product that is more robust in flavor and more tender. During this time, the duck skin becomes incredibly dry which allows it to become even more crispy after it has been cooked. After these five days, the ducks are flash frozen to stop the aging process at its perfect point. This item has quickly become sought after by chefs who are looking to serve something memorable at a more affordable price point than dry-aged beef.
Product Details:

Size: 4 X 7 LB
Country of Origin:

United States of America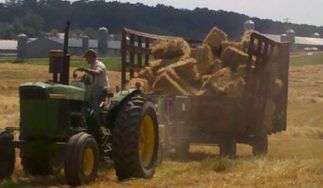 Dr. Joe Jurgielewicz and Sons have been in the duck breeding industry since 1984. Dr. Joe is a veterinarian trained at Cornell University and the only vet-doctor in this country who is also a duck farmer. Although the Jurgielewicz name goes way back in the Long Island Pekin duck farming...
Learn more about Joe Jurgielewicz and Son, Ltd.