Lumberjack, made in the Bucheron-style, is a bloomy-rind goat's milk cheese shaped in a 2lb log and matured for 3-5 weeks. When young the paste is firm with chalky, crumbly center and starts to develop creaminess near the rind. The flavors are mild and tangy, with notes of citrus and some earthiness in the cream line. As the cheese ages, the cream line becomes soft and gooey and the earthy, mushroomy flavors become more pronounced.
Product Details:

Size: 2 X 2 LB
Country of Origin:

United States of America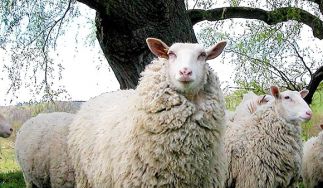 Old Chatham Creamery has been making award-winning sheep milk cheeses and yogurt for 25 years. Milk for their handmade cheeses and yogurt comes from their own flock of Laucune and East Friesian sheep, one of the largest flocks of its kind in America, located at their dairy, Shepherd's Way, in...
Learn more about Old Chatham Creamery