Save on time and labor with these whole chickens, which have been cleaned and arrive without the giblets. These chickens average 3.5 lbs.
Product Details:

Size: 10 X LB
Country of Origin:

United States of America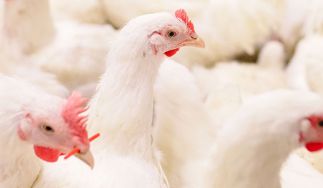 100% all vegetarian diet, made from the highest quality natural grains and a proprietary mix of vitamins and minerals for the healthiest growth.Our new Nature's Sensation logo is our "signature" on our promise to provide wholesome, antibiotic free, all natural chicken that is hand...
Learn more about Nature's Sensation