More About This Product
Salumeria Biellese has been making fresh sausages and salumi since 1925. They feature Old World Style Italian and Mediterranean products with an emphasis on quality and flavor. They use the highest quality ingredients from local farms in the tri-state area and all their pork products feature 100% All-Natural Berkshire Hogs. Their Bresaola, or air-dried beef, is made in the Lombardia style from Pennsylvania Black Angus top rounds. Bresaola is traditionally served sliced paper thin and served with shaved Parmigiano, a squirt of fresh lemon juice and good olive oil.
Product Details:

Size: LB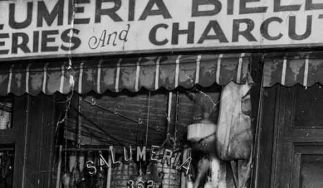 The Biellese family has been in business since 1925 with a retail store in Manhattan and a production plant in Newark, N.J. Their ancestors came to the USA from the province of Biella in the Piedmont region of Italy – a place revered for its tradition of curing meat. Salumeria Biellese uses...
Learn more about Salumeria Biellese