Le Chic Patissier, Fort Lee, NJ
Let our products tell you a story.
About Le Chic Patissier
Le Chic Pâtissier brings you the very best of French and European specialty products!

Utilizing traditional baking methods, all our products are made through a rigorous selection of the best local ingredients to deliver the most authentic taste.
Made with only the finest ingredients, we offer a wide range of delicious, traditional desserts that are ideal for everyone.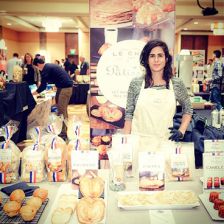 "Join us on this French culinary journey with this delicious range of traditional products – tasteful, elegant and ideal for everyone at any time of the day."

Liza Bensimon
In Season Now
From Le Chic Patissier
EXPLORE THE WORLD OF BALDOR