Do Good Foods, Millsboro, DE
Good for Plate & Planet
About Do Good Foods
We're Do Good Foods and we are here to change the world with products that enable chefs and culinarians to Do Good For Plate and Planet ™.
We all want to improve our food system and yet ~40% of grocery food gets thrown away! Think about the fact that 2 out of every 5 bags of groceries gets thrown out! At Do Good, we don't think that's okay, so we came up with a solution.
Introducing Do Good Chicken.
It's more than naturally delicious, no antibiotic ever, 100% natural, cage-free chicken. It's a way we can work together to fight food waste and combat climate change. How you ask? We raise our chickens on a diet made with nutritious surplus grocery food after donations for human consumption can occur. We then upcycle this surplus food from grocery stores everyday into a healthy, nutritious dried feed for chickens.
What does this mean? It means that each Do Good Chicken now saves ~4 pounds of surplus grocery food from being wasted, reducing 3 pounds of Green House Gases (GHG)! It means every delicious chicken now has a quantifiable benefit towards driving to a more sustainable, closed-loop food system. Where we can finally use food to solve some of the biggest environmental problems….together!
We like to think of it as Real Chicken with Real Impact.
Many chefs are joining us to spread the message that together we can Do Good! You can do your part by simply serving Do Good Chicken to make a big difference for Plate and Planet!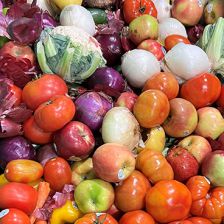 " A lot of sustainable solutions are small-scale. This is bigger. And consumers are getting delicious chicken they can feel really good about."

Chef Sam Kass, Former Whitehouse Chef
In Season Now
From Do Good Foods
EXPLORE THE WORLD OF BALDOR