D'Arrigo, Salinas, CA
Quality Produce Distributors
About D'Arrigo
At D'Arrigo California they continually strive to be a premier grower, packer and shipper of quality fruits and vegetables, while encouraging excellence in leadership and management and creating an environment of opportunity, innovation, growth and constant improvement.
D'Arrigo California has a rich history as an industry trend-setter, not a follower. From the day the company was founded in 1923 by Stefano and Andrea D'Arrigo, two immigrant brothers from Messina, Sicily, innovation has been its hallmark. Their customers can confidently look to them for excellence in everything from seed research and development, food safety and sustainability, to entirely new approaches to packaging, packing, and even shipping. Always look for the distinctive Andy Boy pink label to know you can reliably get the finest pick of the crop.
With third generation D'Arrigo family members at the helm of their West Coast operations, you can be sure that the traditions of being the very best in the business emanate from the ownership through to the dedicated family of 2,000+ employees.
Andy, "Andy Boy" D'Arrigo son of Stefano D'Arrigo born in 1924 became the iconic young model for the company logo when he was two and a half years old. Andy is retired from D'Arrigo California but remains active by coming into the office a few times a week. Andy's son, John D'Arrigo, serves as President, CEO and Chairman of the Board for D'Arrigo California.
Each and every day, D'Arrigo California celebrates its ability to bring healthful products to families across North America and throughout the world, while maintaining that family-owned, local feel that their customers and consumers have come to embrace and appreciate. Andy Boy broccoli, broccoli rabe, cauliflower, fennel, romaine hearts, and sweet baby broccoli are the company's mainstays.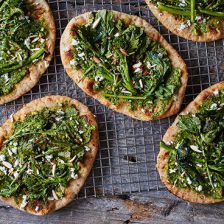 Our customers can confidently look to us for excellence in everything from seed research and development to entirely new approaches to packaging, packing, and even shipping.

The D'Arrigo Team
In Season Now
From D'Arrigo
EXPLORE THE WORLD OF BALDOR